PlantView® Maintenance Basis Optimization Download Brochure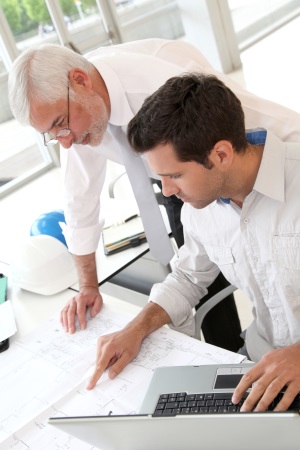 To reduce production costs and enhance performance and availability, maintenance managers are constantly pressured to review and update their maintenance programs based on failure history, changing operating circumstances, industry best-practices and new predictive maintenance technologies. Since all equipment eventually fails, a maintenance strategy that identifies common failure causes and provides the most effective solutions to prevent or remedy these failures will be the most beneficial.
PlantView Maintenance Basis Optimization (MBO) supports and facilitates the two approaches to defining the maintenance requirements of a physical asset: Reliability Centered Maintenance (RCM) and Plant Maintenance Optimization (PMO). RCM is a system of establishment. It is often used to develop the initial maintenance program for an asset. It focuses on identifying which failures are the most common and present the most risk to the goal of preserving system function. PMO is a method of review. It is often used where there is a reasonably good maintenance program already in place and an experience base of plant operation and equipment failure characteristics.
By combining rigorous Reliability Centered Maintenance (RCM) analysis with pre-defined templates and a flexible approach to determining criticality that is typical of Plant Maintenance Optimization (PMO), PlantView/MBO helps develop a sound maintenance basis that balances maintenance tasks and equipment reliability. PlantView/MBO facilitates the definition and optimization of the required maintenance tasks for equipment. The results of an MBO analysis will allow maintenance managers to focus their resources on performing the right tasks on the right equipment at the right time.
Benefits
Features
MBO In Action
To achieve the goal of implementing a cost-effective maintenance program, it is necessary to select systems that have the largest impact on operations, safety and reliability. By using a logical step-by-step approach to determine the maintenance strategy for equipment in these systems, PlantView Maintenance Basis Optimization (MBO) allows you to document the basis for the maintenance program, more effectively manage change to the maintenance program and focus resources on doing the right task at the right time on the right equipment.
MBO supports several methods to determine Equipment Criticality and operational importance:
Classical RCM Analysis using System Functions, Functional Failures, Failure Modes and Effects Analysis (FMEA) for equipment associated with a functional failure
Equipment based Failure Modes and Effects Analysis
Critical/Non-Critical Questionnaire
Equipment impact on Operations.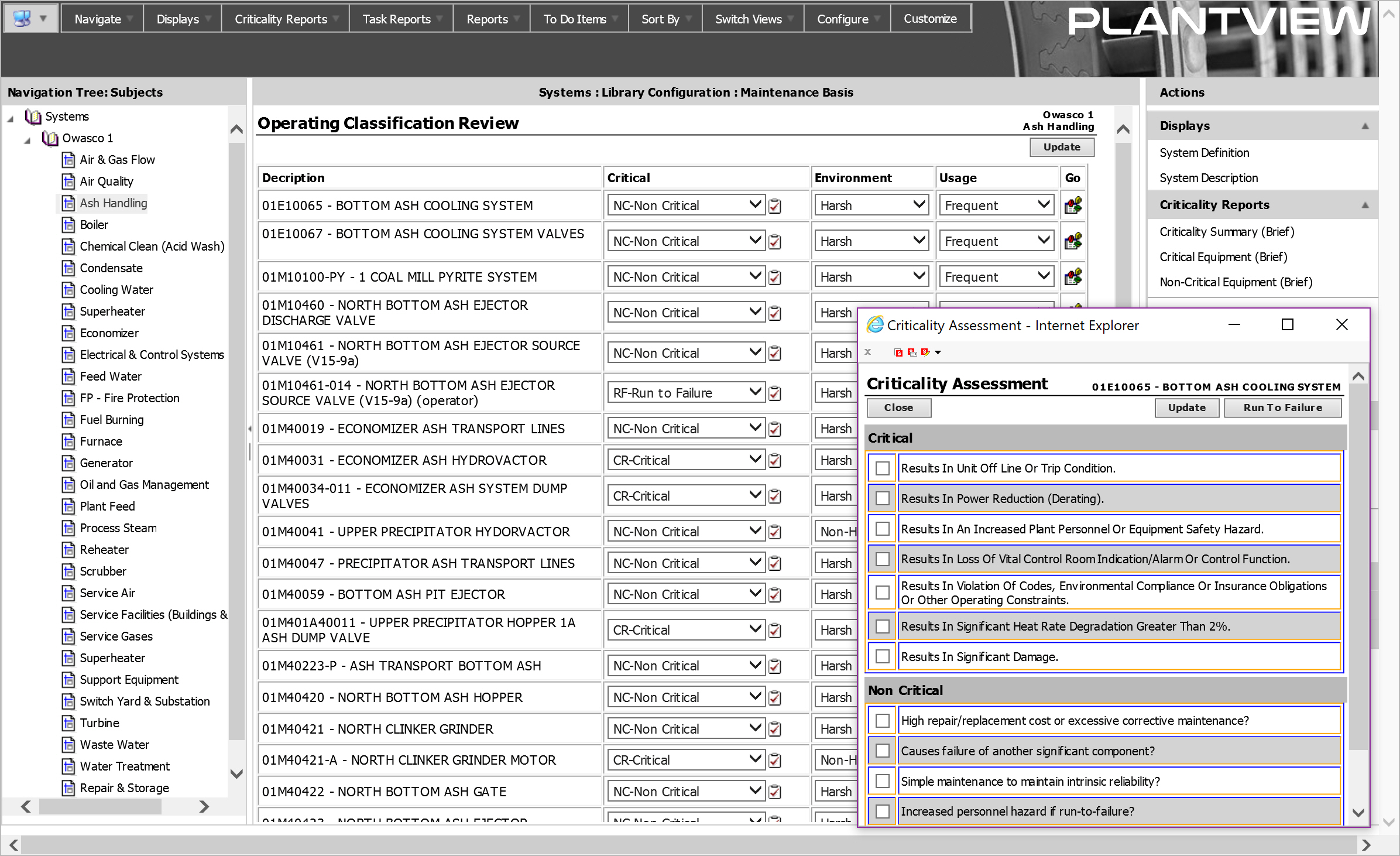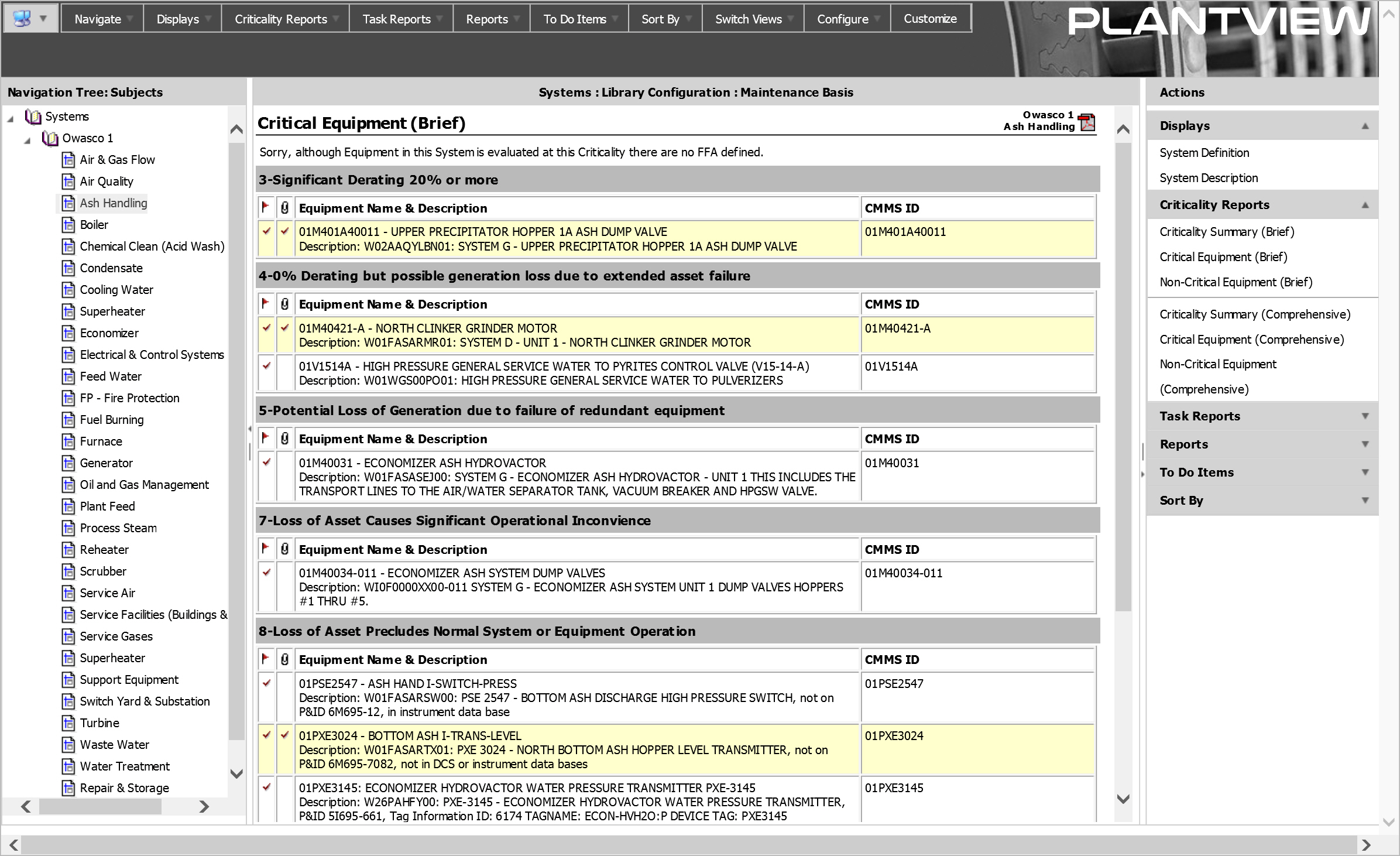 Once a component has been determined as critical or non-critical, the next step is to select the type of tasks to be performed and their associated frequencies. MBO uses maintenance templates based on the type of equipment to define an Initial Standard Maintenance basis.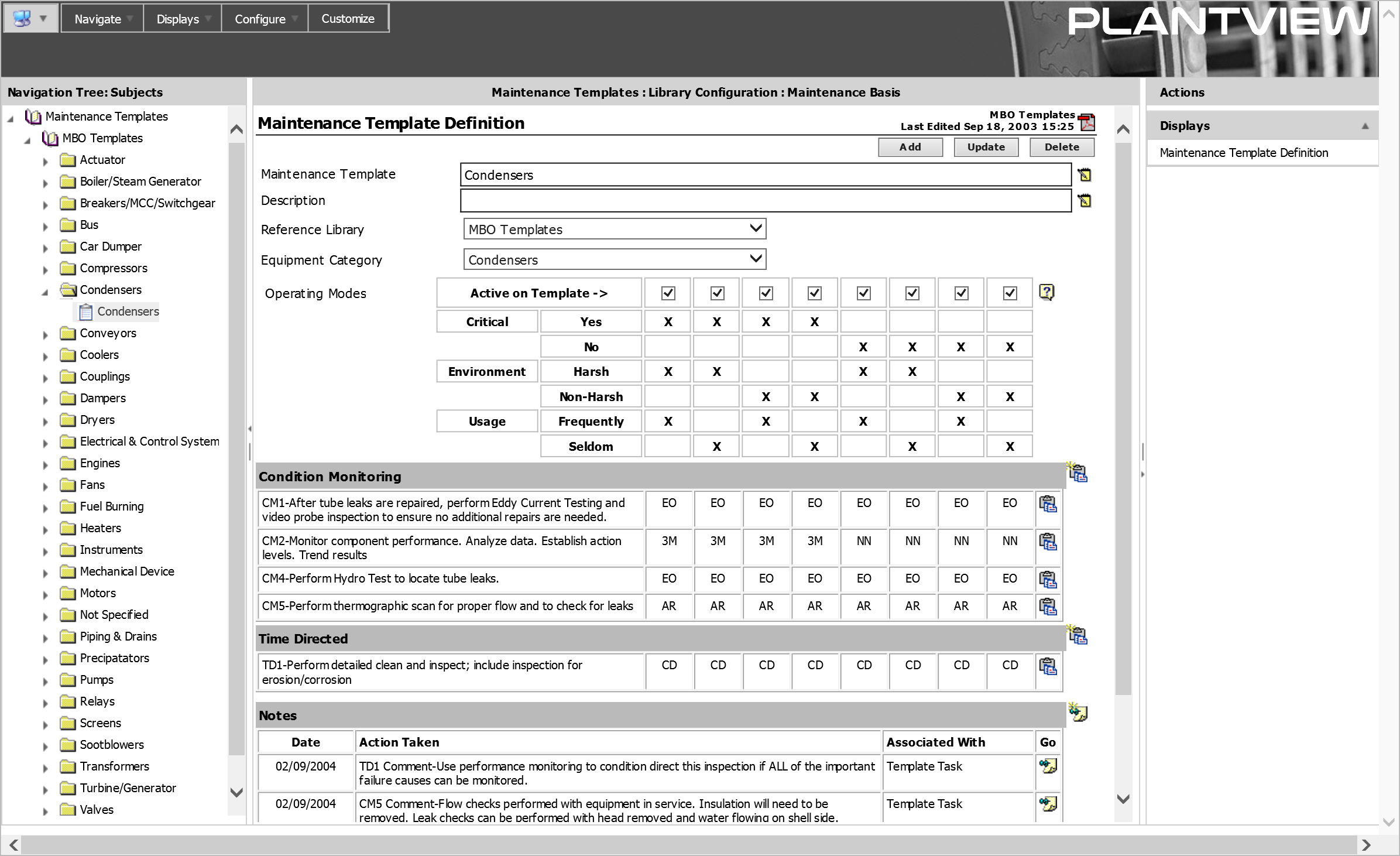 As required, copying and modifying standard templates for specific equipment produces a consistent, unique and traceable maintenance basis.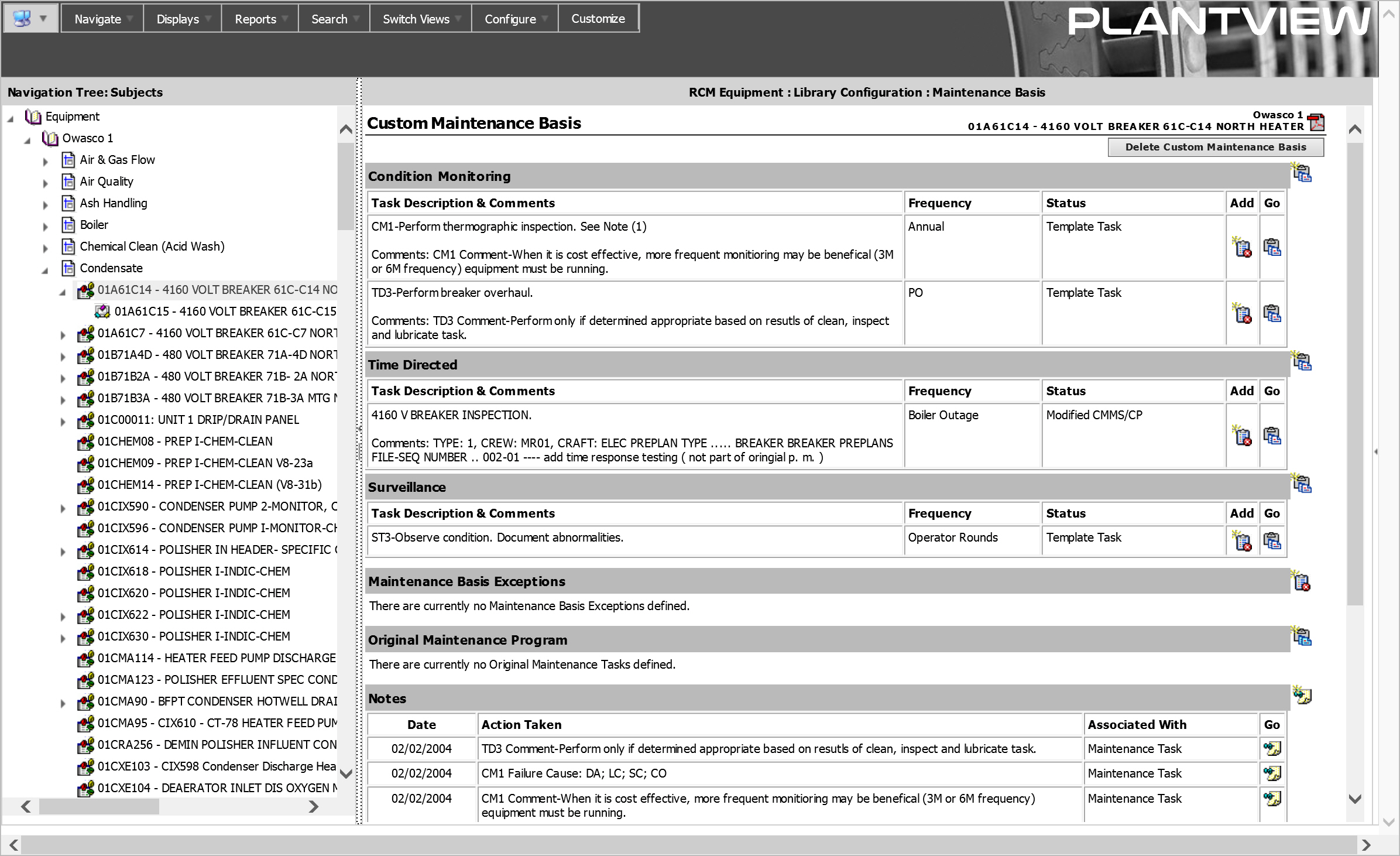 Associating a completed standard or custom maintenance basis to similar equipment establishes consistency and saves analysis resources.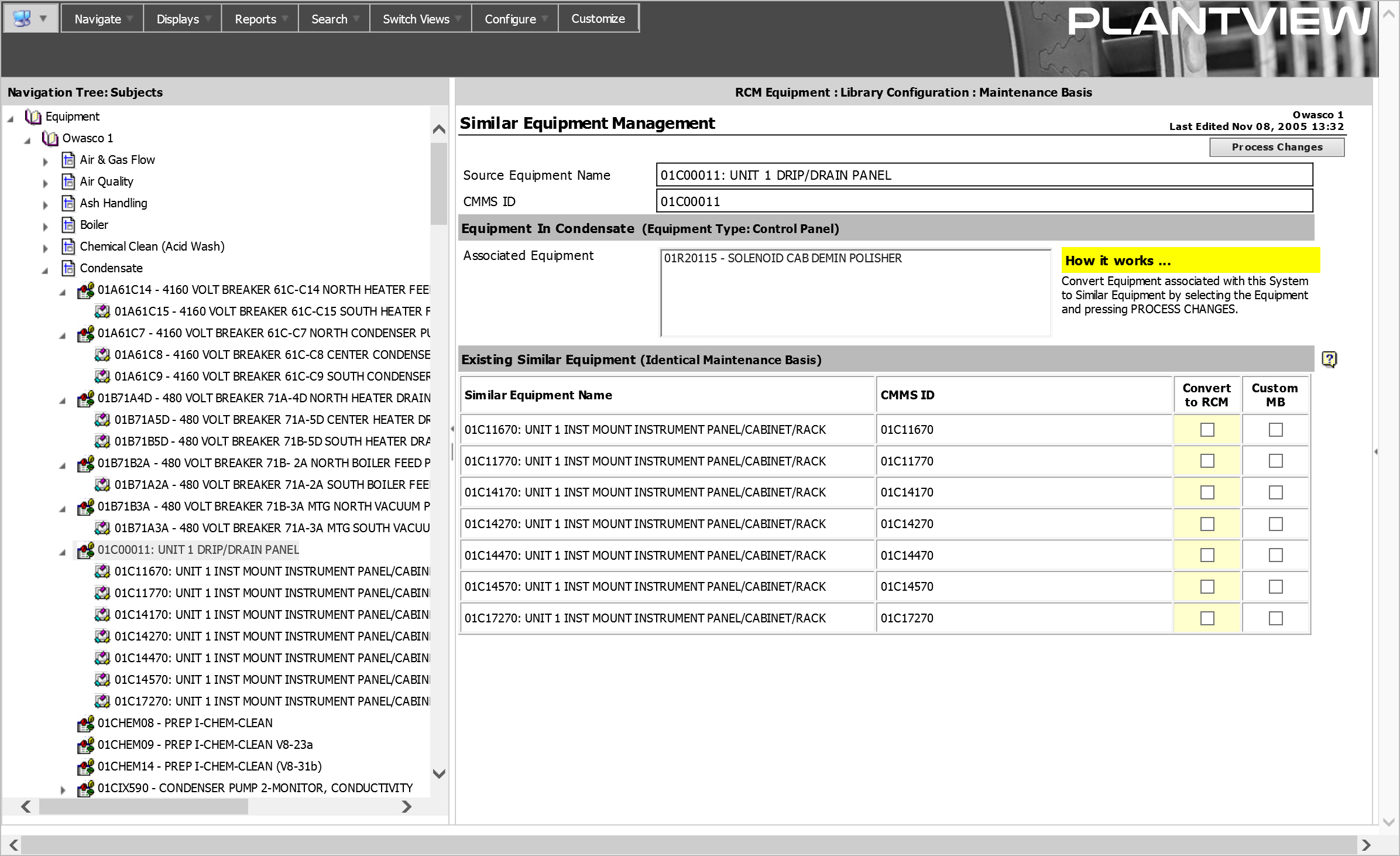 The final step in the process is to reconcile this proposed maintenance basis with the existing maintenance program.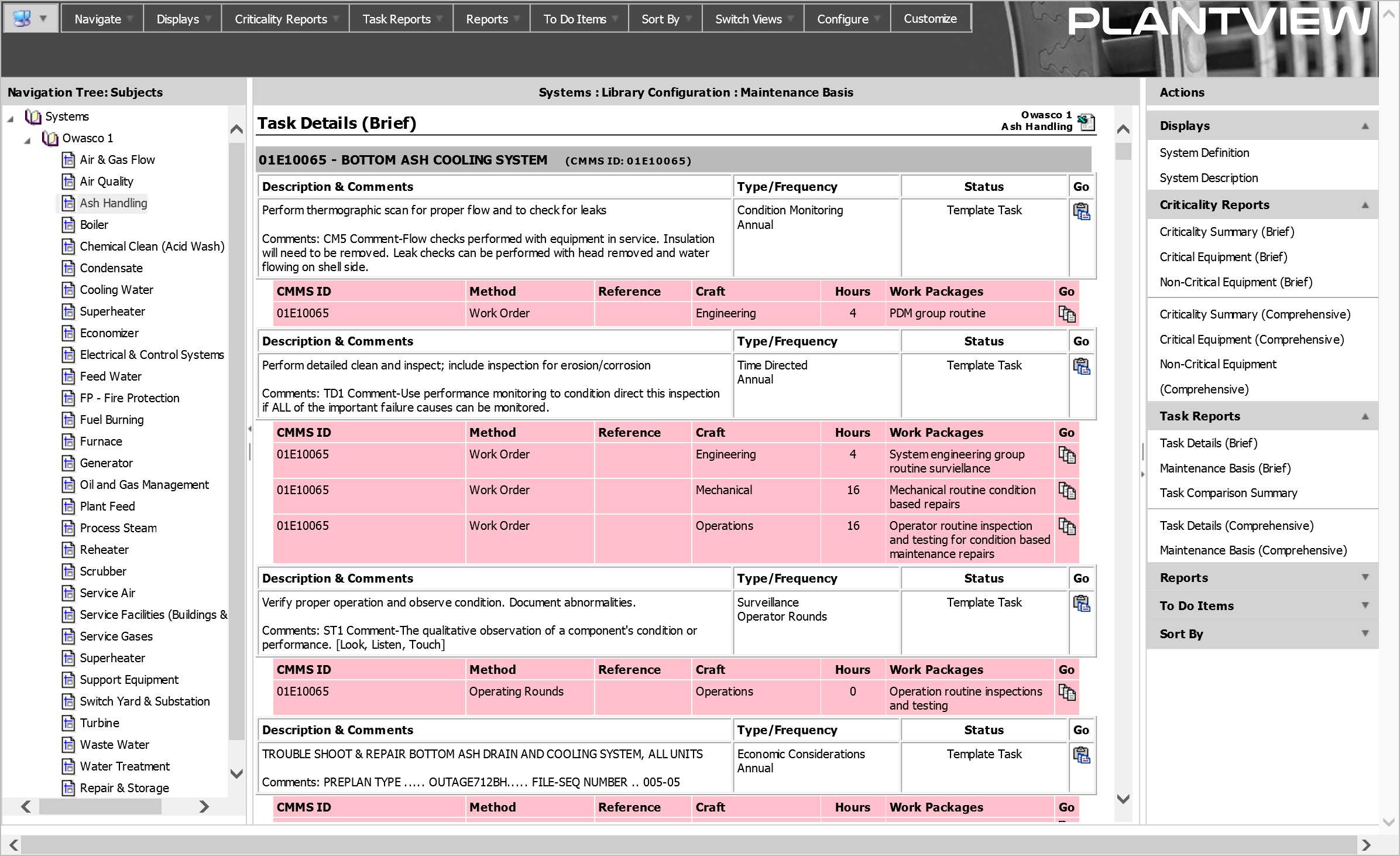 As operating experience is obtained, tasks and frequencies can be further optimized. Having the proper mix of predictive maintenance (PdM) and preventative maintenance (PM) tasks within the maintenance basis is essential to cost-effective maintenance.
PlantView/MBO is a comprehensive tool to help you establish, document, implement and maintain an effective maintenance strategy for your facility and equipment. It facilitates the application of industry standard best-of-breed maintenance practices to appropriate equipment in a systematic fashion. Well designed and implemented preventive and predictive maintenance programs can minimize unscheduled corrective maintenance, reduce equipment damage expenses and improve equipment availability.